To Certification and Beyond: Market Access for Sustainable Products from Tanzania
To Certification and Beyond is part of the EU-EAC Market Access Upgrade Programme in Tanzania. To Certification and Beyond addresses the coffee, horticulture and tea sectors in Tanzania. The project, which runs from June 2020 to December 2023 involves about 21,000 smallholder farmers in Zanzibar, as well as Mbeya, Njombe, Ruvuma and Songwe regions in southern Tanzania.
The project focuses on familiarizing farmers with certification schemes and voluntary sustainability standards (VSS) to help them getting access to better market opportunities for sustainable tea, coffee and horticulture products especially in the European market. The support focuses on practical support to small-scale farmers through hands-on training on methods to bring their produce up to internationally acknowledged standards.
Here are some examples and stories from farmers and traders involved in To Certification and Beyond.
The Example of Tea Farming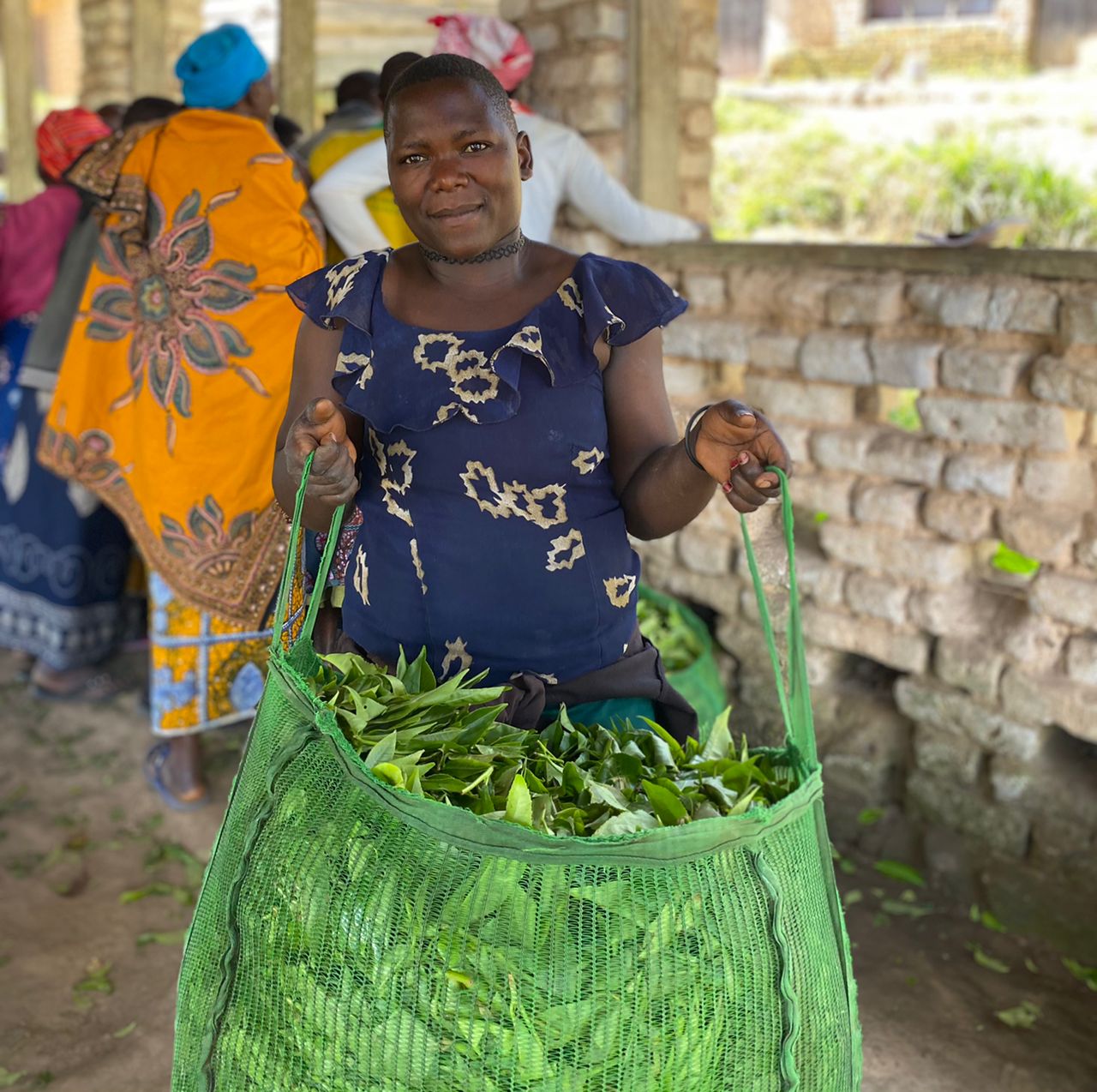 Sila Mbuna (31) is a tea farmer from Kanikelele Village in Lupembe, Njombe Region, Tanzania. Mbuna was very happy to hear that Kanikelele Cooperative was among the farmers groups to be supported to achieve Rain Forest Alliance Certification. The Ministry of Agriculture of Tanzania, Unilever Tea Company and Solidaridad mutually agreed to support farmers in attaining Rain Forest Alliance certification to improve their market access opportunities. The certification is a prerequisite for selling tea to international companies such as Unilever.
Since September 2021, Mbuna sold more than two tons of green tea leaves to Unilever Tea Company and earned an income which is sufficient to help her pay school fees for her two daughters and run a house.
''We are most grateful to the Ministry of Agriculture, Unilever Company and the European Union for bringing this certification support, because without us being certified, our green tea leaves will not be bought by the Unilever Company. We are eager for the internal audit exercise which will commence in the mid of April this year,'' said Mbuna
Mbuna is one of the beneficiaries of the EU funded project To Certification and Beyond implemented by Solidaridad under EU-EAC MARKUP which supports 7,000 smallholder tea farmers in Njombe and Mbeya to adopt Voluntary Sustainability Standards to access market linkage by 2023.
Championing Voluntary Sustainability Standards in the Villages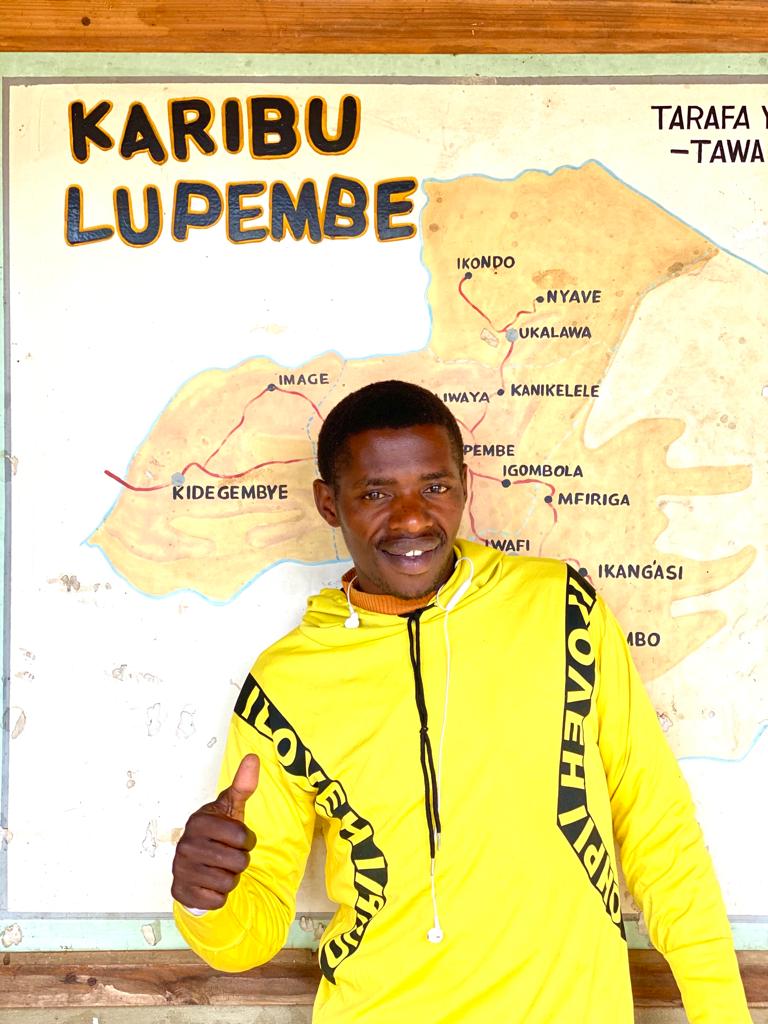 Nahumu Hongolo (28) is an ardent promoter and champion of Voluntary Sustainability Standards among farmers in his home village Mfriga village in Lupembe, Njombe region, Tanzania. Hongolo is a lead farmer in the EU-EAC MARKUP funded project To Certification and Beyond.
He was trained on Voluntary Sustainability Standards by the project and has trained more than 300 tea farmers from his village since September 2021. Every day, Hongolo travels more than 20 kilometers by bicycle to check that the farmers he trained keep applying the standards properly.
A first success of Hongolo's endeavours has been the adoption of Voluntary Sustainability Standards by primary school teachers in Mfriga village. Due to the training, teachers stopped the practice of taking students out of class hours to pick tea. This practice was against children rights, and after the VSS training about social issues the school committee decided to employ paid labourers to pick the tea.
''Voluntary Sustainability Standards play a huge role in transforming farmers. Previously farmers used to farm without considering these standards to acquire market access of their tea but I hope by the end of June 2022, all tea farmers from my village will adopt Voluntary Sustainability Standards,'' said Hongolo.
High Standard Avocados through Voluntary Sustainability Standards
Mathayo Ndendya (34) is another lead farmer in 'To Certification and Beyond'. He is a member of Tuinuke Farmers Group based in Njombe Region, Tanzania. Mr. Ndendya has been farming avocado for more than 10 years with little to no income from his hard work. He owns a one-acre farm where he has planted more than 50 avocado trees of the traditional variety. Prior to participating in 'To Certification and Beyond', Ndendya practiced avocado farming without proper agricultural knowledge and skills such as using fertilizer, mulching, scouting of pests and insects and pruning.
Ndendya has since benefited from a series of Voluntary Sustainability Standards (VSS) trainings offered by Solidaridad through the 'To certification and Beyond' project. Following the training, Ndendya recorded a 60% income increase after harvesting and selling 10 tons of avocados in the 2020/21 crop year.
''We are grateful to 'To Certification and Beyond' for availing to us 'VSS' trainings and supporting us to adopt different sustainability standards. Compliance with these standards has enabled farmers like myself to access market opportunities," said Mathayo Ndendya.
So far, 'To Certification and Beyond' has supported avocados farmers in Njombe and Rungwe, Mbeya to access market opportunities by linking them with buyers, VSS trainings, establishment of six nurseries for improved avocado seedlings and establishment of four avocado demonstration plots.
Smart Technology to Facilitate Compliance with Voluntary Sustainability Standards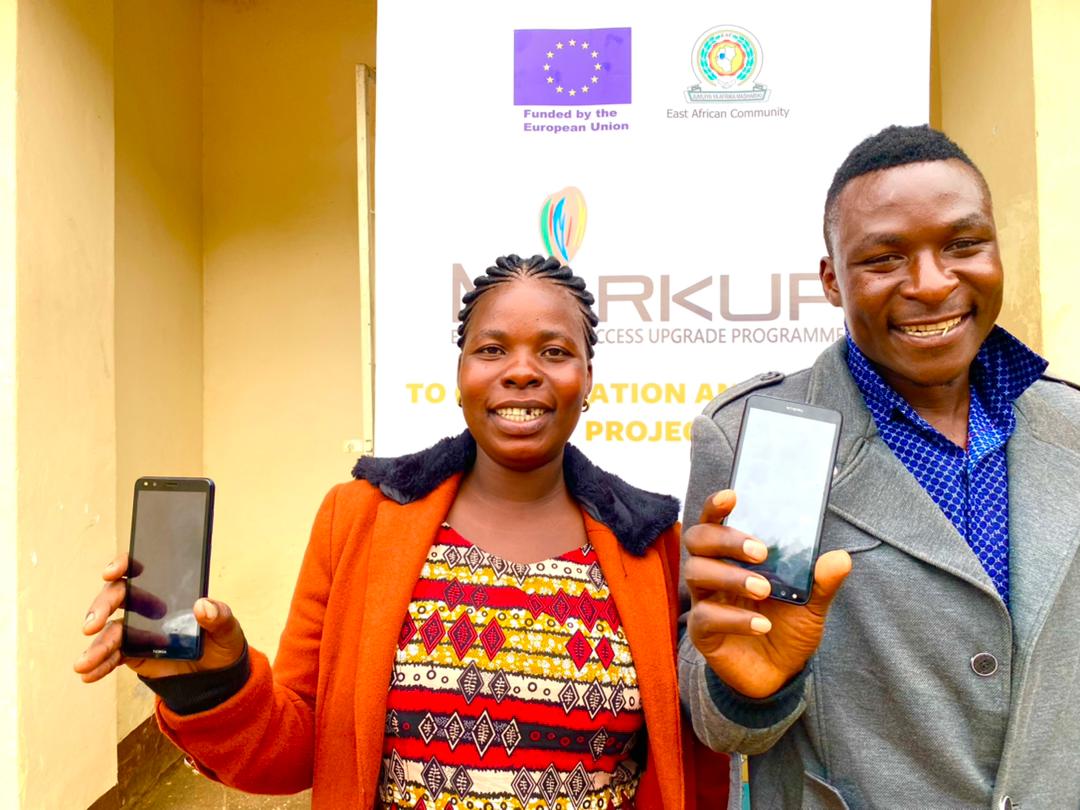 In early February 2022, the EU-EAC MARKUP funded project "To Certification and Beyond" distributed smartphones to 200 lead farmers involved in the project in Mbeya, Njombe, Ruvuma, Songwe and Zanzibar in Tanzania. The farmers were trained how to use these phones to enhance compliance with voluntary sustainability standards among the coffee, tea and horticulture farmers involved in the project.
Data collected by the lead farmers provide critical evidence for voluntary sustainability certification, and bolster efforts towards attaining traceability. The farmers will be encouraged to use the smartphones to collect data, report and track project activities such as implementation of climatesmart practices, timely sharing of information with extension officers/project team for support, distribution of seedlings, and farmer profiling.
"I am excited to receive this smartphone. Before, I was recording data manually, it was tedious and time consuming. Having smartphones will make it easy for all lead farmers to undertake data collection and tracking of the 'To Certification and Beyond' project activities," said Yohana Nduka from Ipyana Farmers' Cooperative.
To Certification and Beyond is carried out by Solidaridad East and Central Africa, in cooperation with the Tanzania Coffee Research Institute (TaCRI), HORTI-Tengeru, and the Tea Research Institute of Tanzania (TRIT).