Celebrating Micro, Small and Medium Size Enterprises in the EAC
On June 27 every year, the world celebrates Micro, Small and Medium-sized Enterprises Day. This day is dedicated to raising awareness of the importance of small and medium-sized businesses for economic development worldwide. It is a celebration of the huge contribution smaller companies make to the global economy.
MSMEs account for more than 90% of all businesses and around 70% of jobs worldwide. They play a pivotal role in stimulating economic growth and providing employment for vulnerable groups such as women, young entrepreneurs, and poor communities.
MARKUP focuses on MSME's across all EAC countries. We work closely with small business owners to grow their skills through trainings and workshops, or creating an environment where they can benefit from better standards and eased export requirements.
This year we are especially promoting the innovation of SME's following the difficulties experienced around the COVID pandemic, highlighting stories and examples of businesses adapting, surviving and even thriving during these trying times.
'Between 2018 and 2020, coffee exports from East Africa to the EU grew by 8.3%, tea exports grew by 9.4% and exports in the horticulture sector including avocado grew by a stunning 73.8%. These growth rates in some of the MARKUP focus sectors are a vivid testimony to the great resilience and performance of East African SMEs despite the pandemic,'said Estella Aryada, MARKUP Programme Coordinator.
All this means higher regional employment, and greater opportunities for SMEs to really capitalise on demand and grow their business for the benefit of all.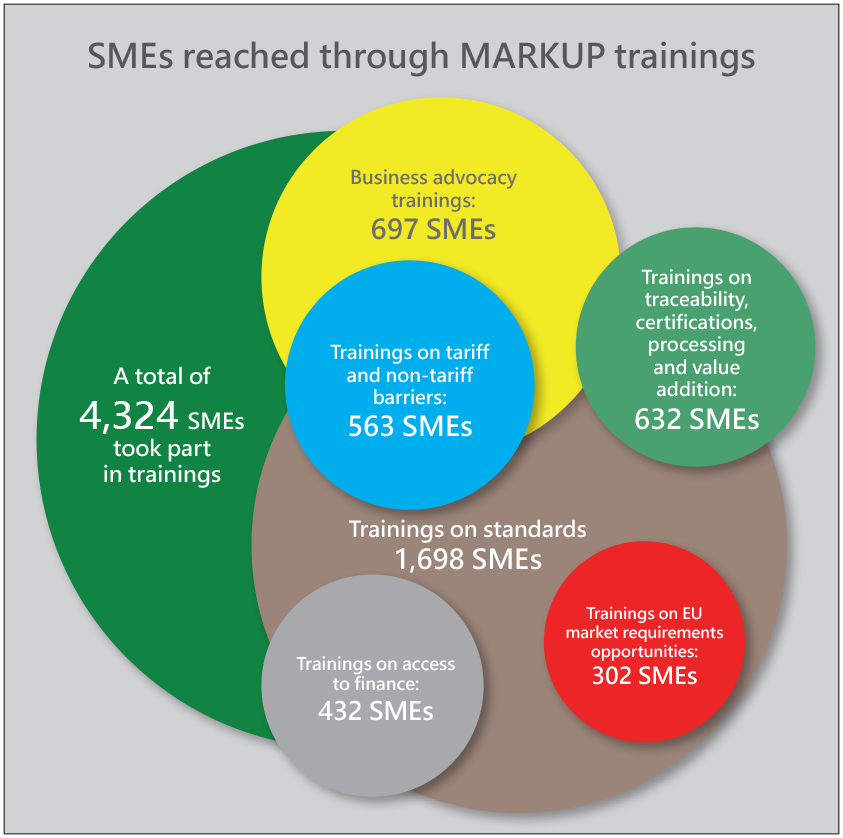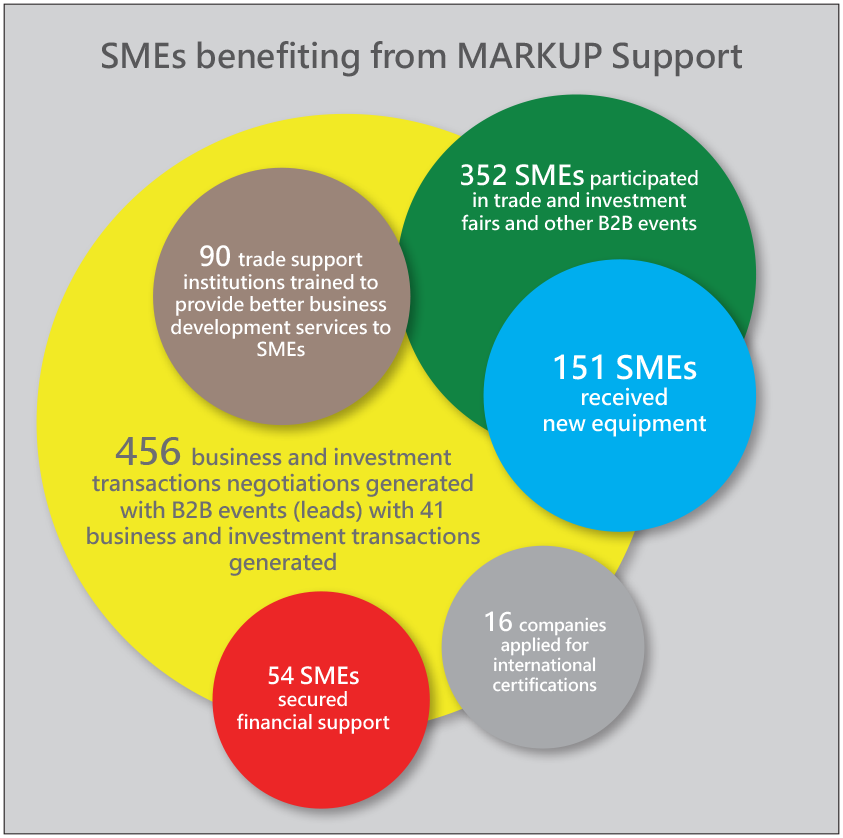 Read more stories about MARKUP support to MSMEs:
Picture credits: GIZ/Roshni Lodhia and ITC