A Road to a New Bar for Tanzanian Avocados in Global Markets
Growing avocado as a cash crop has gained popularity in Tanzania over recent years. Large-scale investors opt for the crop, expecting solid financial returns.
However, farming and trading avocados has challenges that hamper the avocado business: prices are fluctuating, diseases are hard to control, and there is no approved government body in Tanzania to handle avocado as there is for other crops.
This has contributed to price fluctuations and bureaucracy in solving challenges that farmers, exporters and buyers face when exporting the crop.
To tackle the challenges facing the avocado value chain, the International Trade Centre (ITC), through the Market Access Upgrade Programme (MARKUP) and in collaboration with the Tanzania Horticulture Association (TAHA) and the Ministry of Agriculture (MoA), organised the Avocado Stakeholders Forum in Dodoma in May 2022.
The forum was attended by key stakeholders from both public and private sector and discussed critical issues facing the avocado industry. It developed practical solutions for the challenges such as the validation of an avocado business guideline and harvesting calendar which will enable farmers to stretch their markets to East African and European Union. In future, the avocado business guideline will govern the trade of avocados in Tanzania, and there will be a harvesting calendar for each production area in Tanzania.
TAHA's Business Environment Manager Kelvin Remen said that one of the challenges facing the avocado market in Tanzania was interference from the Local Government Authorities (LGAs) whose tampering with the prices of the crop demoralised and disencouraged farmers.
Tanzania in motion toward avocado sales
Statistics offered by the Ministry of Agriculture state that rising international demand has triggered a rise in sales of avocados. In 2020, Tanzania exported 6,702 tonnes of avocados at a value of TZS 14.9 billion, while in 2021 the figure had risen to 12,250 tonnes worth TZS 24,9 billion, equal to an 82.7% increase of exports within one year.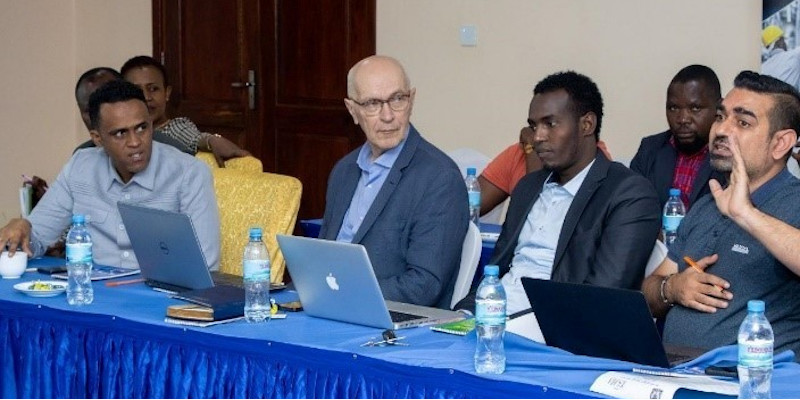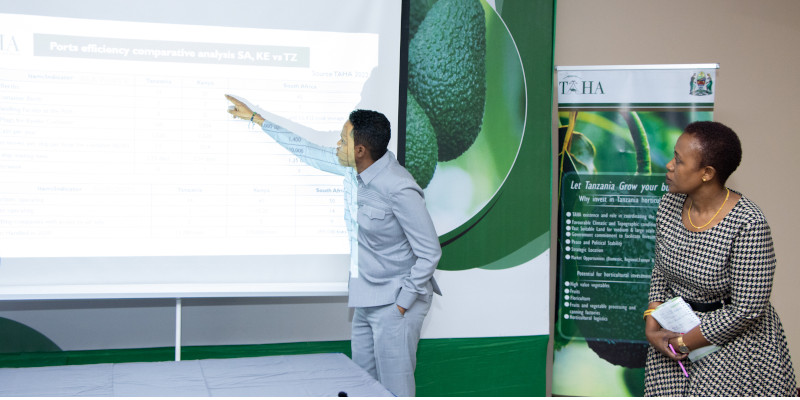 The Avocado Forum therefore provided a unique opportunity for the stakeholders in the business to be listened to by relevant Government authorities.
Representing avocado exporters, General Manager at Eat Fresh (GBRI) Avocado, Ms Hadija Jabir observed the importance of including stakeholders in the development of the Guidelines. "I am glad this Forum included all stakeholders, from business supporting entities to the government, farmers, entrepreneurs and even exporters. We all gave our views openly, it was not a centred session," she emphasised.
Taking into account the views and recommendations from stakeholders, the Minister of Agriculture in Tanzania, Hon. Hussein Bashe demanded quick solutions to the challenges facing the avocado value chain in order to fully benefit from the economic potential of its trade.
He directed Tanzania Plant Health Authority (TPHPA) to identify all areas affected by Phytophthora root rot disease and False Codling Moth and immediately quarantine the affected farms and to open a one-and-off window for fast-tracking registration of key pesticides affecting avocado and horticulture sectors.
Moving forward, all inputs from stakeholders shall be incorporated into the newly developed Avocado Business Guideline and submitted to the Ministry of Agriculture for approval and dissemination. Avocado Harvesting Calendar shall be validated by the technical team from the Ministry of Agriculture and disseminated to all LGA's producing avocados